Planning 180 Days with Penny Kittle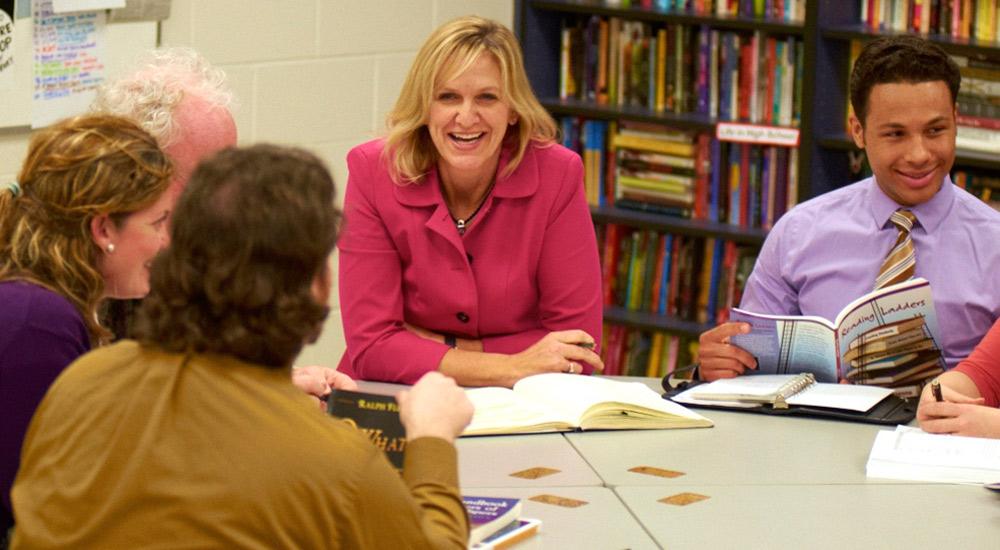 designing units of instruction that
engage and empower adolescents
March 6 & 7, 2019

Registration Fees:
Registration fees include two full days with Penny Kittle and a catered coffee break and lunch each day.
Registration for this event is now closed.
Location:
Delta Hotel Downtown Saskatoon, (405 20th Street East)
This hotel is located along the beautiful South Saskatchewan River.
Description:
Moving students beyond compliant reading and writing and into engaged reading and writing takes focused planning. How can we create a volume of practice that improves reading, writing, speaking and listening? We will study a balance of opportunities for students to demonstrate independence and increased proficiency across a lesson, a unit, and a year.
Participants---with colleagues--- are encouraged to bring curriculum maps. We will consider classroom structures that place volume, choice, modeling, and feedback at the center of our instruction. Participants will work with myself and fellow colleagues to:
create reading and writing maps for the school year

collect engaging seeds for writers' notebooks

practice modeling revision moves that improve a text

plan book clubs centered on essential questions and select books across a range of complexity

organize Thought Logs to invite students to generate thinking in response to their reading

create opportunities for digital composition across the school year

design practices to improve reading fluency, poetry performance, and TED-talk style presentations

find sentences, passages, and whole texts that will mentor our students in specific writing craft and editing moves across genres

design assessments that ask students to cite evidence of their learning
Target Audience:
This event is geared towards educators of grades 6-12, however, anyone can register.
Accommodations:
Delta Hotel Downtown Saskatoon (405 20th Street East)

1-866-999-0861

Unfortunately, the deadline has passed to receive the promo rate for our conference hotel, however, regular rate rooms are still available.

Please note: Our conference hotel has recently changed it's name. It used to be the Radisson Hotel, it is now the Delta Hotel. Same location, same hotel, new name.

https://www.marriott.com/hotels/travel/yxeds-delta-hotels-saskatoon-downtown/
Event Details:
Event details were emailed out to all registered participants on Feburary 17, 2019. If you missed them, you can also find them, here: