Reclaiming the Heart and Joy of Writing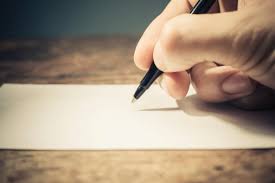 Featuring
Ralph Fletcher & Georgia Heard
July 9-11th, 2018
This institute is an opportunity to spend THREE FULL DAYS with the inspiring Ralph Fletcher and Georgia Heard!
Description:
DAY 1: Reclaiming the Heart and Joy of Writing

DAY 2: Helping Students Write Non-Formulaic Nonfiction

DAY 3: Poetry, Memoir, and the Writer's Notebook

More details to come.
Location:
Radisson Hotel, Saskatoon (405 20th Street East)
This hotel is located along the beautiful South Saskatchewan River in downtown Saskatoon.
Target Audience:
This event is geared towards educators of Grade K-8 classrooms, however, anyone can register.

Registration Fees:

General Registration Fee - (Deadline June 30, 2018)..................................................................................$470 CAD + GST
General Group Discount for 10+ Registrations - (Deadline June 30, 2018).....................................$450 CAD + GST

If you would like to utilize the group discount when registering a group of 10 or more people online, please e-mail us a completed Group Registration Form to thesummerliteracyinstitute@gmail.com. Once we receive your form indicating the number of individuals you are registering, we will issue you a customized, one-time use promo code to use at check-out.

Two Ways to Register:
1. Online Registration
- We accept MasterCard or Visa
- Online registrations are subject to a 3% online processing fee.

2. Mail
- Please print off a registration form, and include it with your cheque.
- Cheques made payable to "The Teachers' Learning Collaboration"
- Mailed registrations must be received on or before the noted deadline.
- Mail completed registration packages to:
The Summer Literacy Institute
2529 Broadway Avenue
Saskatoon, SK
S7J 0Z2

Accommodations:
Radisson Hotel (405 20th Street East) 306-665-3322 or 1-800-333-3333


A block of rooms will be reserved at the Radisson Hotel for a discounted rate. Please check back soon for more information, including the discount promo code to reserve your discounted room.
REGISTRATION IS NOW OPEN!